Gentle Cleansing Milk
$ 17.90
---
Simplify your skincare routine while maintaining a healthy glow.
This gentle formula effectively cleans, moisturizes, and tones skin, like a facial in a bottle.
Calendula instantly plumps and tightens skin, and protects collagen and elastin supply over time.
Macadamia nut oil is packed with Vitamin C and mimics your skin's natural oils.
Rosehip oil promotes skin regeneration and improves skin flexibility.
4 ounce amber glass bottle

Ingredients: Distilled Water; Rose Hydrosol; Lavender Hydrosol; Calendula Infused Organic Olive Oil; Sesame Oil; Macadamia Nut Oil; Plant-Based Emulsifying Wax; Apricot Kernel Oil; Vegetable Glycerine; Rosehip Seed Oil; Lactic Acid; Vitamin E (T-50); Citric Acid; Potassium Sorbate
---
Related Items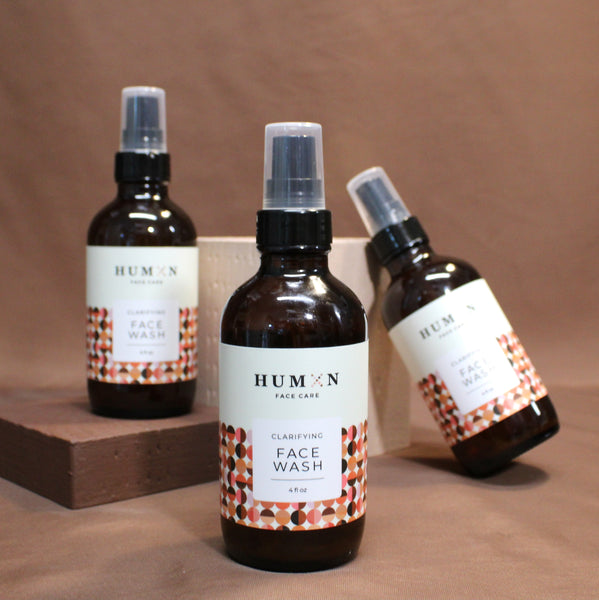 Clarifying Face Wash
$ 14.00
---
This gentle face wash cleans and refreshes, and is formulated for daily use. With a...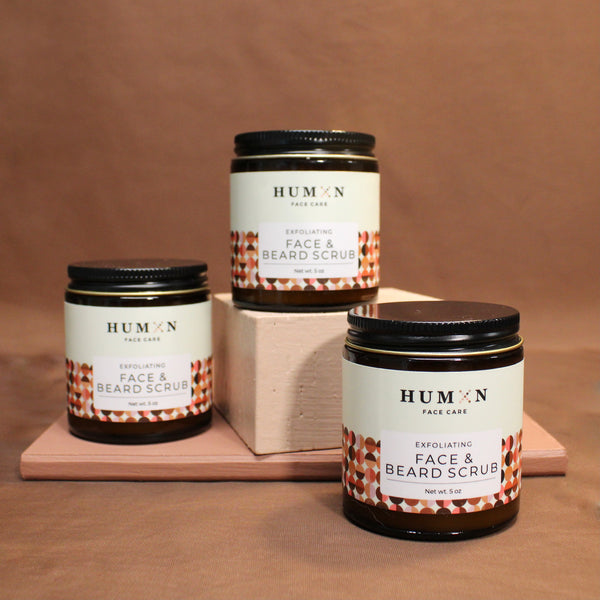 Exfoliating Face & Beard Scrub
$ 14.50
---
Get a clean slate with this exfoliating scrub. Polishing sugar granules lift and remove dead skin...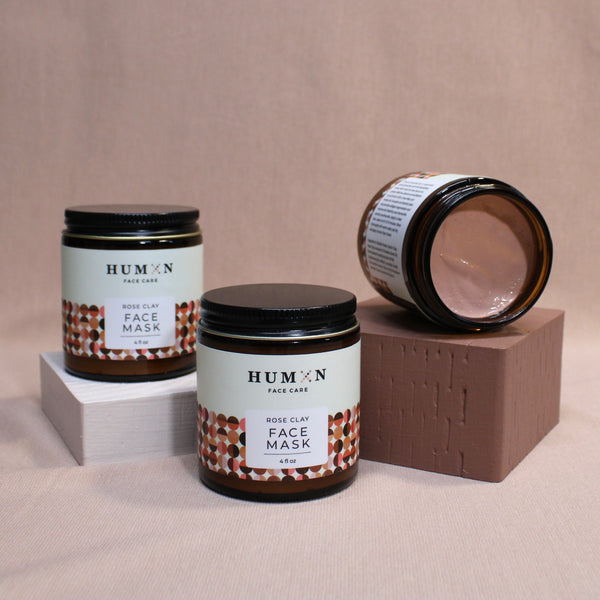 Rose Clay Face Mask
$ 20.00
---
Give your dry or mature skin extra pampering with this detoxifying mask. Kaolin clay and...
data-name="Gentle Cleansing Milk" data-url="https://bunnysbath.com/products/humxn-calendula-cleansing-milk" data-image-url="//bunnysbath.com/cdn/shop/products/image_8cf221ec-e64c-4ce1-a05c-a4ebf0f65a81_large.jpg%3Fv=1624849077" data-description="<p><span style="font-weight: 400;">Simplify your skincare routine while maintaining a healthy glow. </span></p> <p><span style="font-weight: 400;">This gentle formula effectively cleans, moisturizes, and tones skin, like a facial in a bottle. </span></p> <p><span style="font-weight: 400;">Calendula instantly plumps and tightens skin, and protects collagen and elastin supply over time. </span></p> <p><span style="font-weight: 400;">Macadamia nut oil is packed with Vitamin C and mimics your skin's natural oils.</span></p> <p><span style="font-weight: 400;"> Rosehip oil promotes skin regeneration and improves skin flexibility.</span></p> <p>4 ounce amber glass bottle</p> <p><br><strong>Ingredients: </strong><span style="font-weight: 400;">Distilled Water; Rose Hydrosol; Lavender Hydrosol; Calendula Infused Organic Olive Oil; Sesame Oil; Macadamia Nut Oil; Plant-Based Emulsifying Wax; Apricot Kernel Oil; Vegetable Glycerine; Rosehip Seed Oil; Lactic Acid; Vitamin E (T-50); Citric Acid; Potassium Sorbate</span></p>">