Salty Sea Soap
$ 8.25
---
Bright, fresh, clean and crisp, this blend of essential oils will transport you to the salty ocean side. Pink sea salt adds mild exfoliation, while indigo powder gives it a lovely blue hue.
5 oz square bar
Ingredients - Saponified oils of Coconut, Olive, Castor and Mango Butter; Himalayan Pink Sea Salt; Essential Oil Blend; and Indigo Powder
---
Related Items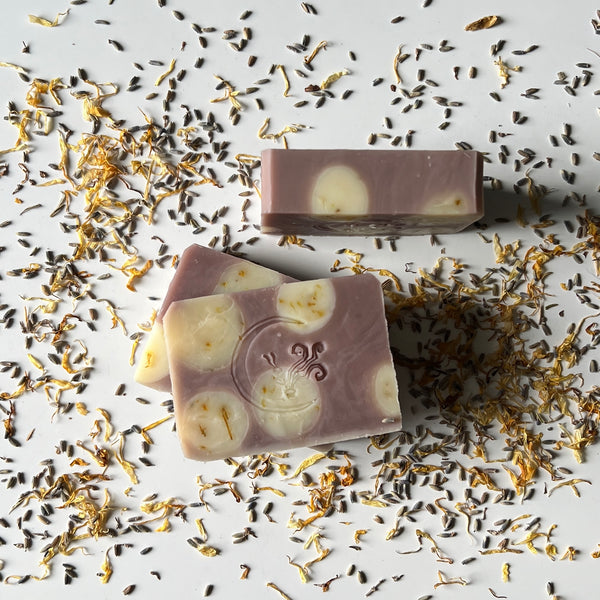 Lavender Dreams bar soap
Sold Out
---
Cheerful and brisk, this essential oil blend of lavender, lemon, eucalyptus, cedarwood will absolutely have...
Moisture Soap with Shea Butter
$ 7.60
---
These luxurious soaps contain 10% skin-softening shea butter plus olive, avocado, and jojoba oils that...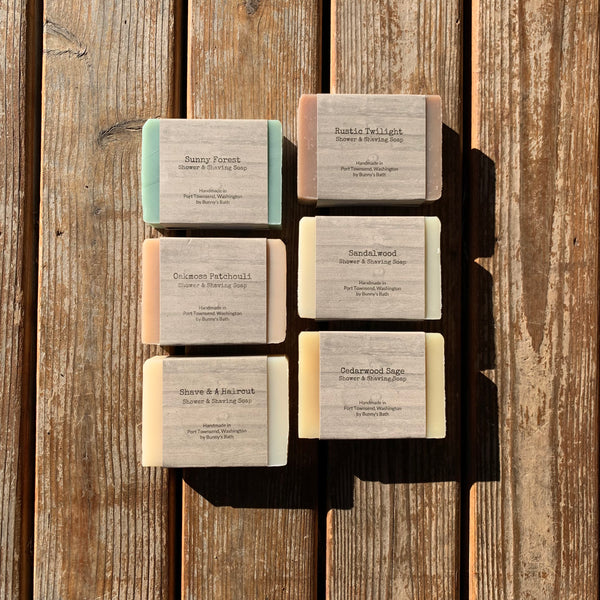 Shower & Shaving Soap
$ 8.50
---
NEW SCENT - Rustic Twilight Our shower and shaving soap bars are some of our...
data-name="Salty Sea Soap" data-url="https://bunnysbath.com/products/salty-sea-soap" data-image-url="//bunnysbath.com/cdn/shop/products/image_b91bf6b7-f6cd-4a78-99f3-570daad6b223_large.jpg%3Fv=1635721573" data-description="<p>Bright, fresh, clean and crisp, this blend of essential oils will transport you to the salty ocean side. Pink sea salt adds mild exfoliation, while indigo powder gives it a lovely blue hue.</p> <p>5 oz square bar</p> <p><strong>Ingredients - </strong>Saponified oils of Coconut, Olive, Castor and Mango Butter; Himalayan Pink Sea Salt; Essential Oil Blend; and Indigo Powder</p>">