Clarifying Face Wash
$ 14.00
---
This gentle face wash cleans and refreshes, and is formulated for daily use.
With a castile soap base, it is suited for all skin types and targets the needs of all.
Rose flower water balances and hydrates skin, while herbal extracts of chamomile, burdock root, and tea tree provide soothing, anti-inflammatory benefits.
Packaged in a 4 ounce amber glass bottle with a pump

Ingredients: Housemade Castile Soap (Distilled Water; Saponified Oils of Olive, Coconut, and Castor; Vegetable Glycerine; Natural Source Sodium Borate); Rose Hydrosol; Calendula Extract; Silk Amino Acids; Chamomile Extract; Burdock Root Powder; Tea Tree Essential Oil
---
Related Items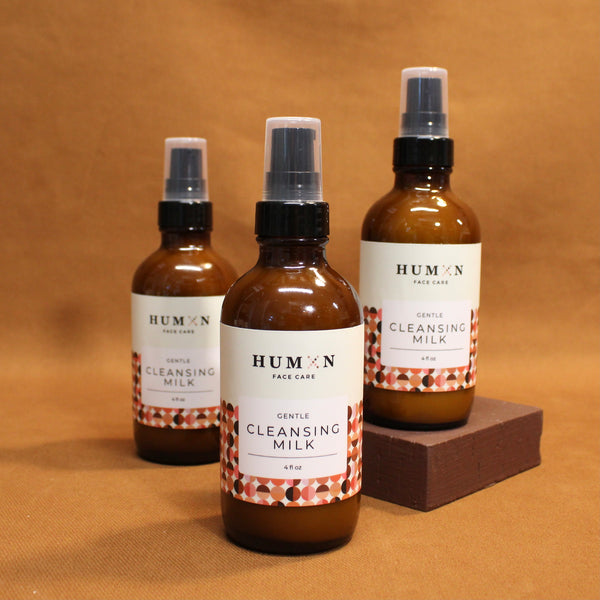 Gentle Cleansing Milk
$ 17.90
---
Simplify your skincare routine while maintaining a healthy glow. This gentle formula effectively cleans, moisturizes,...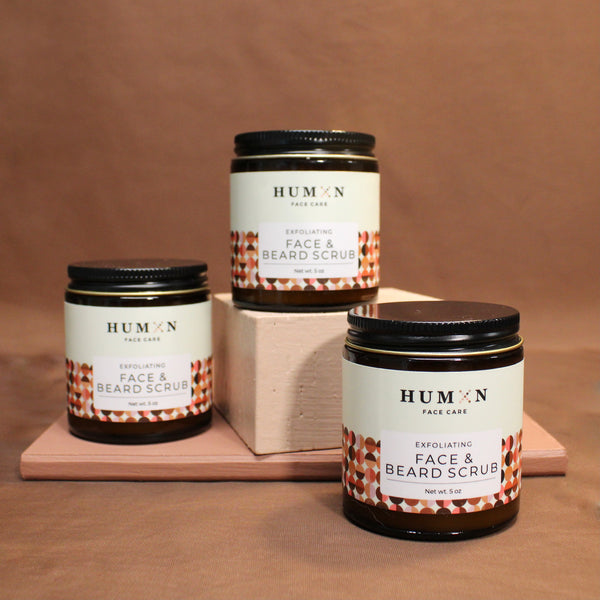 Exfoliating Face & Beard Scrub
$ 14.50
---
Get a clean slate with this exfoliating scrub. Polishing sugar granules lift and remove dead skin...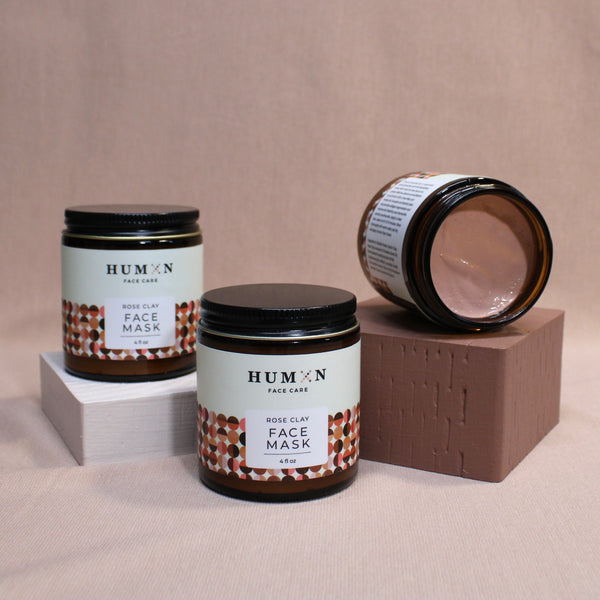 Rose Clay Face Mask
$ 20.00
---
Give your dry or mature skin extra pampering with this detoxifying mask. Kaolin clay and...
data-name="Clarifying Face Wash" data-url="https://bunnysbath.com/products/humxn-clarifying-face-wash" data-image-url="//bunnysbath.com/cdn/shop/products/image_506f0bd3-0dee-47d3-b2a4-eaabc922f8fa_large.jpg%3Fv=1624851326" data-description="<p><span style="font-weight: 400;">This gentle face wash cleans and refreshes, and is formulated for daily use. </span></p> <p><span style="font-weight: 400;">With a castile soap base, it is suited for all skin types and targets the needs of all. </span></p> <p><span style="font-weight: 400;">Rose flower water balances and hydrates skin, while herbal extracts of chamomile, burdock root, and tea tree provide soothing, anti-inflammatory benefits.</span></p> <p>Packaged in a 4 ounce amber glass bottle with a pump</p> <p><br><strong>Ingredients</strong>: <span style="font-weight: 400;" data-mce-fragment="1" data-mce-style="font-weight: 400;">Housemade Castile Soap (Distilled Water; Saponified Oils of Olive, Coconut, and Castor; Vegetable Glycerine; Natural Source Sodium Borate); Rose Hydrosol; Calendula Extract; Silk Amino Acids; Chamomile Extract; Burdock Root Powder; Tea Tree Essential Oil</span></p>">