Wild Rose Perfume Serum
Sold Out
Get lost in this intoxicating and provocative wild rose infused perfume serum. 
A lovingly crafted small batch perfume made with organic jojoba oil that has been infused with wild harvested nootka rose from my property. I've added a concentrated blend of rose essential oils to give it an extra dose of rose love. Along with rose hip seed oil to add richness and nourishment.
This oil has a more concentrated scent than our Wild Rose Serum.
Roll some onto your neck, temples or wrists. Some people find the soothing properties of rose to calm their mood and relax stress levels. 
Packaged in a 10ml glass roller perfume bottle.
Ingredients - 
nootka rose infused organic jojoba oil; rose hip seed oil; essential oils; vitamin e; rose petals
---
Related Items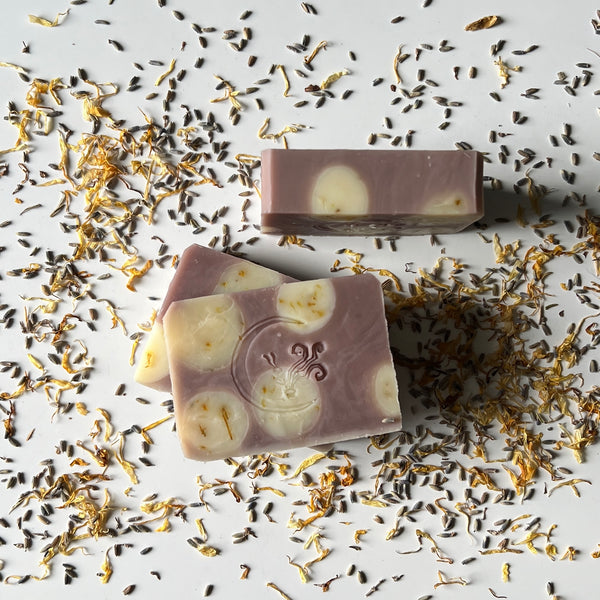 Lavender Dreams bar soap
$ 8.50
---
Cheerful and brisk, this essential oil blend of lavender, lemon, eucalyptus, cedarwood will absolutely have...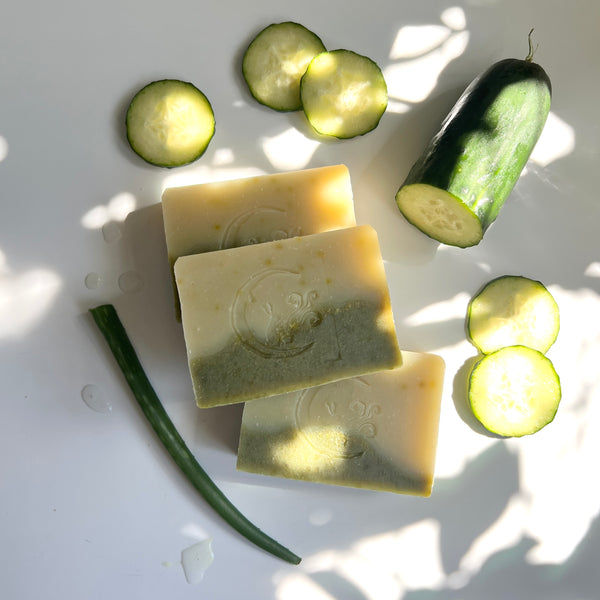 Cucumber Aloe Bar Soap
$ 8.50
---
Created from the puree of organic cucumbers, fresh aloe juice, and coconut oil, with no...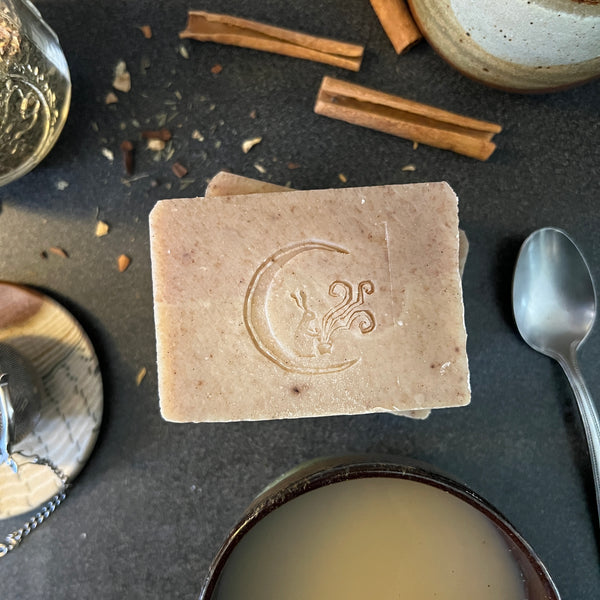 Sweet & Spicy Chai Tea Soap
$ 8.50
---
Sweet, spicy and warming. We brewed a strong batch of chai tea and made soap with it....
data-name="Wild Rose Perfume Serum" data-url="https://bunnysbath.com/products/wild-rose-perfume-serum" data-image-url="//bunnysbath.com/cdn/shop/files/image_360e08ae-9ba2-447a-a708-5030f344dd57_large.jpg%3Fv=1689189620" data-description="<p>Get lost in this intoxicating and provocative wild rose infused perfume serum. </p> <p>A lovingly crafted small batch perfume made with organic jojoba oil that has been infused with wild harvested nootka rose from my property. I've added a concentrated blend of rose essential oils to give it an extra dose of rose love. Along with rose hip seed oil to add richness and nourishment.</p> <p>This oil has a more concentrated scent than our <a href="https://bunnysbath.com/collections/seasonal-1/products/wild-rose-serum">Wild Rose Serum</a>.</p> <p><meta charset="utf-8"><span>Roll some onto your neck, temples or wrists. Some people find the soothing properties of rose to calm their mood and relax stress levels. </span></p> <p><span>Packaged in a 10ml glass roller perfume bottle.</span></p> <p><span><strong>Ingredients</strong> - <br>nootka rose infused organic jojoba oil; rose hip seed oil; essential oils; vitamin e; rose petals</span></p>">