Beard Balm
$ 10.50
---
Use this pure and natural balm as a leave-in conditioner and styling aid to keep your beard healthy, soft, and well groomed.
It contains shea butter, jojoba oil, argan oil, and other natural oils that have been specially chosen for their hair conditioning properties.
This will also reduce itching and moisturize the skin under your beard.
To use rub a small amount between your hands, spread it to lightly cover the hairs, and comb through.
Now available in 2 new lightly scented options
Basil Patchouli
Fragrance Free
Texas Cedarwood
Try our shampoo bars for extra care of your beard.
Packaged in a 2 oz screw top tin for easy opening.

Ingredients
Green Tea Seed (Camellia) Oil; Beeswax; Jojoba Oil; Sweet Almond Oil; Shea Butter; Argan Oil; Marula Oil; Meadowfoam Seed Oil; Vitamin E (T-50); Essential Oil (except fragrance free)
---
Related Items
across the horizon | conversation bar
$ 5.25
---
Minty and crisp. A blend of peppermint, spearmint, tea tree, lemon, rosemary, eucalyptus essential oils...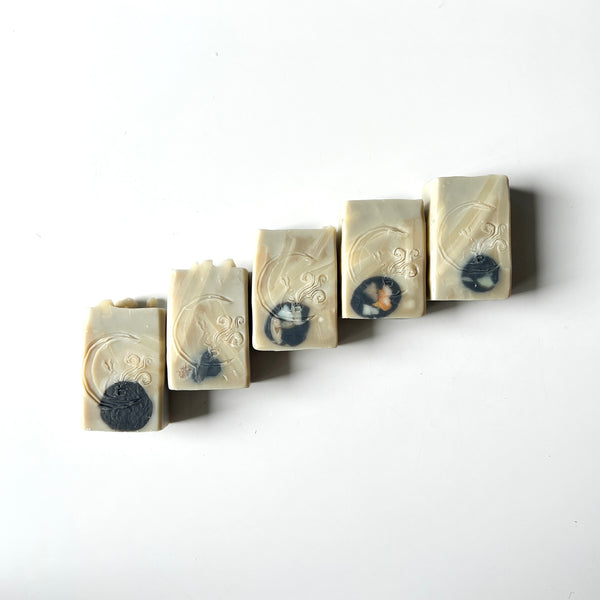 ancient vision | conversation bar
$ 5.25
---
Grounding and enlivening. A blend of 4 types of cedar wood essential oils, along with...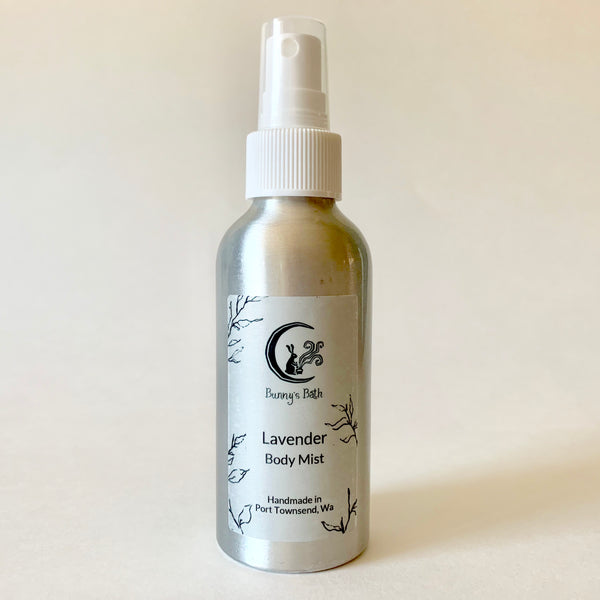 Body Mist
$ 8.25
---
A great way to add a little scent to your body or space. Now in...
data-name="Beard Balm" data-url="https://bunnysbath.com/products/beard-balm" data-image-url="//bunnysbath.com/cdn/shop/products/image_db924f08-b260-46b4-ac8b-2e5e0c353830_large.jpg%3Fv=1559082289" data-description="<p>Use this pure and natural balm as a leave-in conditioner and styling aid to keep your beard healthy, soft, and well groomed.</p> <p>It contains shea butter, jojoba oil, argan oil, and other natural oils that have been specially chosen for their hair conditioning properties.</p> <p>This will also reduce itching and moisturize the skin under your beard.</p> <p>To use rub a small amount between your hands, spread it to lightly cover the hairs, and comb through.</p> <p>Now available in 2 new lightly scented options</p> <ul> <li>Basil Patchouli</li> <li>Fragrance Free</li> <li>Texas Cedarwood</li> </ul> <p>Try our <a href="https://bunnysbath.com/collections/hair-care/products/shampoo-body-bar" target="_blank" title="shampoo bars" rel="noopener noreferrer">shampoo bars</a> for extra care of your beard.</p> <p>Packaged in a 2 oz screw top tin for easy opening.<br><br><strong>Ingredients</strong><br>Green Tea Seed (Camellia) Oil; Beeswax; Jojoba Oil; Sweet Almond Oil; Shea Butter; Argan Oil; Marula Oil; Meadowfoam Seed Oil; Vitamin E (T-50); Essential Oil (except fragrance free)</p>">