Bath Fizzies
$ 10.00
---
Drop one or two of these beauties into the tub and prepare to enjoy a relaxing bath while soaking in beautiful essential oils and pampered by skin softening ingredients. All fizzies are scented with 100% essential oils. 
Available in:
Breathe - NEW - aromatherapy blend of camphor, eucalyptus, and tea tree
Forest - NEW
Lavender
Lime & Eucalyptus
Orange Frankincense
Rose Geranium
Each package comes with 3 fizzies.
Ingredients
Baking Soda, Citric Acid, Corn Starch, Sunflower Oil, Avocado Oil, Essential Oil(s), Natural Mineral Color
---
Related Items
Lip Balm
$ 4.25
---
2 new flavors! Cinnamon and Mandarin Orange Delicious flavors along with emollient and smooth glide...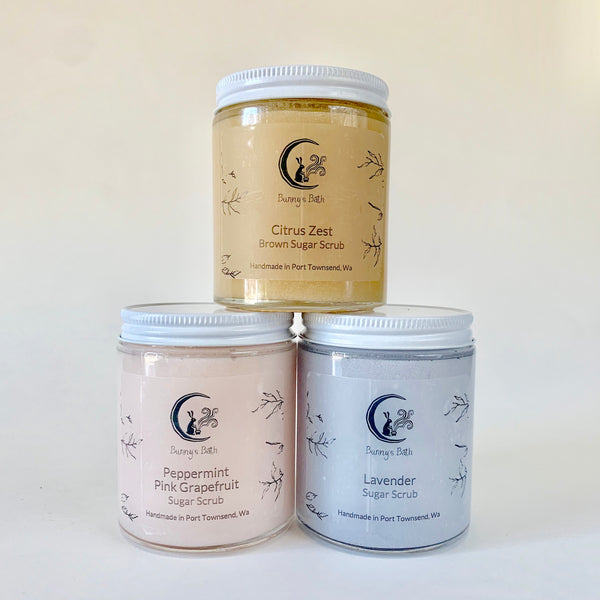 Sugar Scrubs
$ 9.00
---
You'll love how soft and smooth your skin will feels when you use these gently...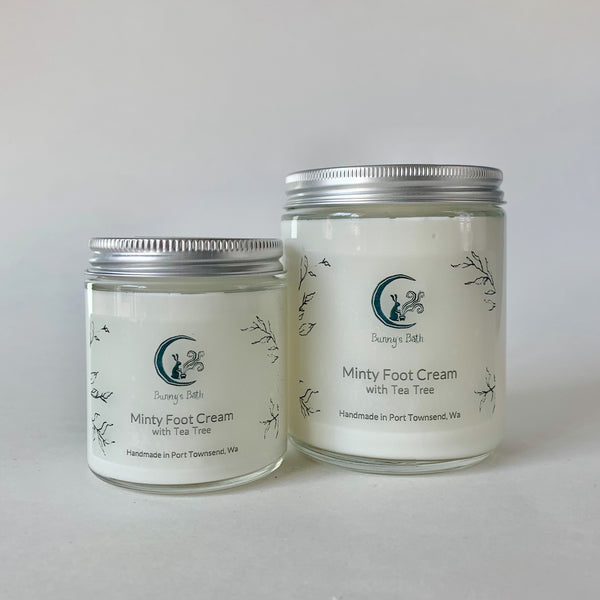 Minty Foot Cream with Tea Tree Oil
$ 11.00
---
Spearmint and peppermint essential oils stimulate circulation to rejuvenate tired feet. The luxurious blend of...
data-name="Bath Fizzies" data-url="https://bunnysbath.com/products/bath-fizzies" data-image-url="//bunnysbath.com/cdn/shop/products/image_53712015-5460-458a-b9fc-8ef3d4b5ad77_large.jpg%3Fv=1605394407" data-description="<p>Drop one or two of these beauties into the tub and prepare to enjoy a relaxing bath while soaking in beautiful essential oils and pampered by skin softening ingredients. All fizzies are scented with 100% essential oils. </p> <p>Available in:</p> <ul> <li>Breathe - NEW - aromatherapy blend of camphor, eucalyptus, and tea tree</li> <li>Forest - NEW</li> <li>Lavender</li> <li>Lime &amp; Eucalyptus</li> <li>Orange Frankincense</li> <li>Rose Geranium</li> </ul> <p>Each package comes with 3 fizzies.</p> <p><strong>Ingredients</strong><br>Baking Soda, Citric Acid, Corn Starch, Sunflower Oil, Avocado Oil, Essential Oil(s), Natural Mineral Color</p>">