Castile Hand & Body Soap
$ 10.25
---
These gentle, rich lathering soaps are pure saponified oils of olive, coconut, and castor.
This soap is made primarily of olive oil so it's extra mild and gentle. True castile soaps originated in Greece and are made entirely of olive oil, but we also add a little coconut and castor oil to improve the lather.
The soaps are scented with pure essential oils for beautiful, natural smelling fragrances, and there's a fragrance free version that's perfect for sensitive skin. Keep a bottle by the sink for hand washing, or try some in the shower for gentle, all over cleansing.
Available in:
Basil Patchouli
Fragrance Free 
Fresh Citrus
Juniper Bergamot
Lavender 
Lavender Sage
Lavender Tea Tree
Lemon Thyme
Lemongrass Tangerine
Peppermint Grapefruit
Rose Geranium
Rosemary Mint
Walk in the Woods
Ingredients
Distilled Water; Saponified Oils of Olive, Organic Coconut, and Organic Castor; Glycerin; Sodium Borate (natural emulsifier and water softener); Essential Oil(s) (except Fragrance Free) 
---
Related Items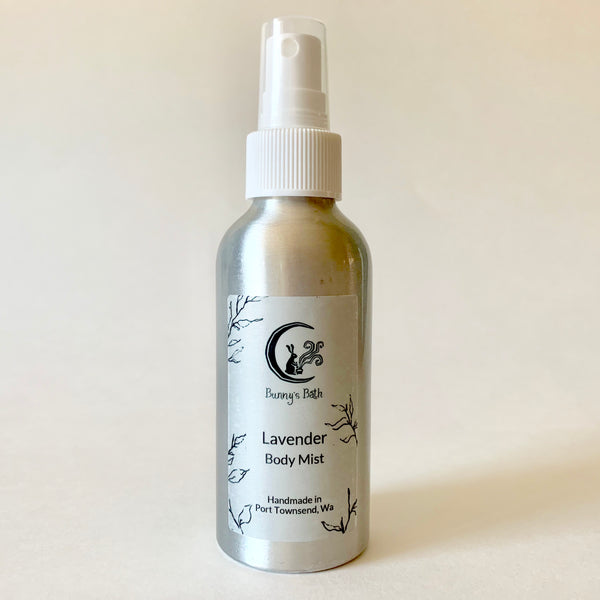 Body Mist
$ 8.25
---
A great way to add a little scent to your body or space. Now in...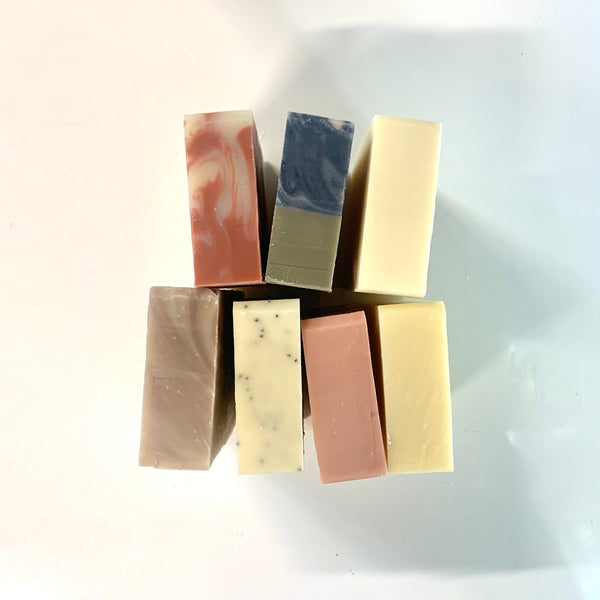 Castile Soap
$ 7.00
---
These mild soaps are made primarily with olive oil and just a hint of coconut to...
Foaming Liquid Hand Soap
$ 8.25
---
This all-natural liquid hand soap is specially packaged with a pump that dispenses rich foaming...
data-name="Castile Hand & Body Soap" data-url="https://bunnysbath.com/products/castile-hand-body-liquid-soap" data-image-url="//bunnysbath.com/cdn/shop/products/image_d0121d81-6d1c-487f-80b5-677e71da0ba9_large.jpg%3Fv=1565146116" data-description="<p>These gentle, rich lathering soaps are pure saponified oils of olive, coconut, and castor.</p> <p>This soap is made primarily of olive oil so it's extra mild and gentle. True castile soaps originated in Greece and are made entirely of olive oil, but we also add a little coconut and castor oil to improve the lather.</p> <p>The soaps are scented with pure essential oils for beautiful, natural smelling fragrances, and there's a fragrance free version that's perfect for sensitive skin. Keep a bottle by the sink for hand washing, or try some in the shower for gentle, all over cleansing.</p> <p>Available in:</p> <ul> <li>Basil Patchouli</li> <li>Fragrance Free </li> <li>Fresh Citrus</li> <li>Juniper Bergamot</li> <li>Lavender </li> <li>Lavender Sage</li> <li>Lavender Tea Tree</li> <li>Lemon Thyme</li> <li>Lemongrass Tangerine</li> <li>Peppermint Grapefruit</li> <li>Rose Geranium</li> <li>Rosemary Mint</li> <li>Walk in the Woods</li> </ul> <div><strong>Ingredients</strong></div> <div> <strong></strong><br> </div> <div> <p>Distilled Water; Saponified Oils of Olive, Organic Coconut, and Organic Castor; Glycerin; Sodium Borate (natural emulsifier and water softener); Essential Oil(s) (except Fragrance Free) </p> </div>">