Holiday Spice Crackling Candle
$ 36.00
---
Baking cookies, cinnamon sticks, crisp air and twinkling lights.
This essential oil blend is the perfect holiday scent with notes of nutmeg, allspice, fir, orange and clove. Nostalgic, warm and spiced. 
Light the crackling wooden wick and soak into the cozy warmth of holiday spices.
This large, 12oz candle is made with high quality coconut and soy wax, crackling wooden wicks and essential oils. We make our candles in small patches, pouring each one by hand. When you've burned it all, place it in your freezer to remove remaining wax and to clean out and use again.
You can find all of our seasonal products here.
---
Related Items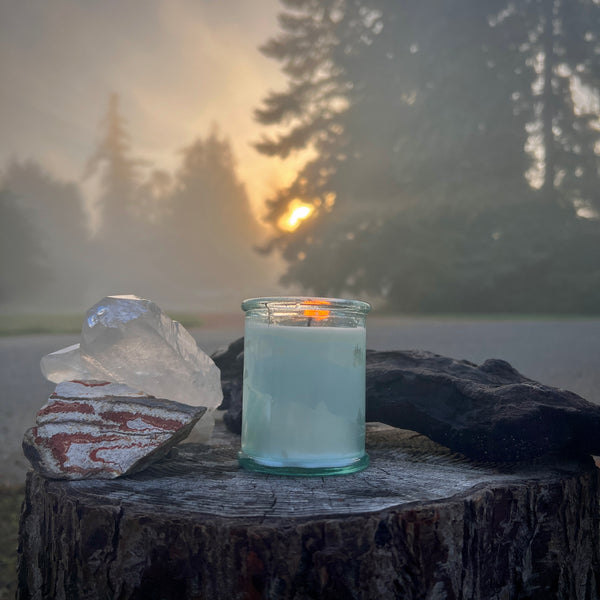 Golden Oud & Myrrh Candle
$ 18.00
---
Warm, woody and musky, citrus zest and lavender combine with charred cedarwood, oakmoss, and patchouli,...
Fallen Leaves Bar Soap
$ 9.00
---
Golden and down-to-earth, this essential oil blend of orange, frankincense, and cedarwood will remind you...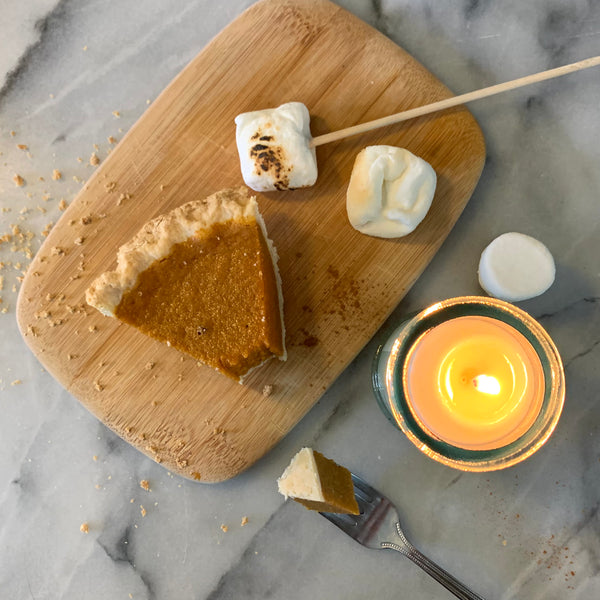 Pumpkin & Toasted Marshmallow Candle
$ 18.00
---
Sugary toasted marshmallows melt alongside sweet vanilla and pumpkin spice with a touch of musk. Absolutely...
data-name="Holiday Spice Crackling Candle" data-url="https://bunnysbath.com/products/holiday-spice-crackling-candle" data-image-url="//bunnysbath.com/cdn/shop/products/image_4ebf190e-2c0c-40c7-88d8-c67eb9b2b0ec_large.heic%3Fv=1666031930" data-description="<p><meta charset="utf-8"><span data-mce-fragment="1">Baking cookies, cinnamon sticks, crisp air and twinkling lights.</span><br data-mce-fragment="1"><span data-mce-fragment="1">This essential oil blend is the perfect holiday scent with notes of nutmeg, allspice, fir, orange and clove. Nostalgic, warm and spiced. </span></p> <p><span data-mce-fragment="1">Light the crackling wooden wick and soak into the cozy warmth of holiday spices.</span></p> <p>This large, 12oz candle is made with high quality coconut and soy wax, crackling wooden wicks and essential oils. We make our candles in small patches, pouring each one by hand. When you've burned it all, place it in your freezer to remove remaining wax and to clean out and use again.</p> <p>You can find all of our seasonal products <a href="https://bunnysbath.com/collections/seasonal-1">here</a>.</p>">