Lavender Room & Bed Spray
Sold Out
Like breathing in a bouquet of flowering lavender. This mist will encourage a relaxing sense of inspiration to mind, body and space. 
Spray it around any room or on your bed to lull yourself into relaxation or sleep.
Our new aluminum bottle has a trigger sprayer that locks and unlocks. It's also great to reuse over and over, or can be recycled. 

Ingredients
Distilled Water; Glycerine; Lavender Essential Oil
---
Related Items
across the horizon | conversation bar
$ 5.25
---
Minty and crisp. A blend of peppermint, spearmint, tea tree, lemon, rosemary, eucalyptus essential oils...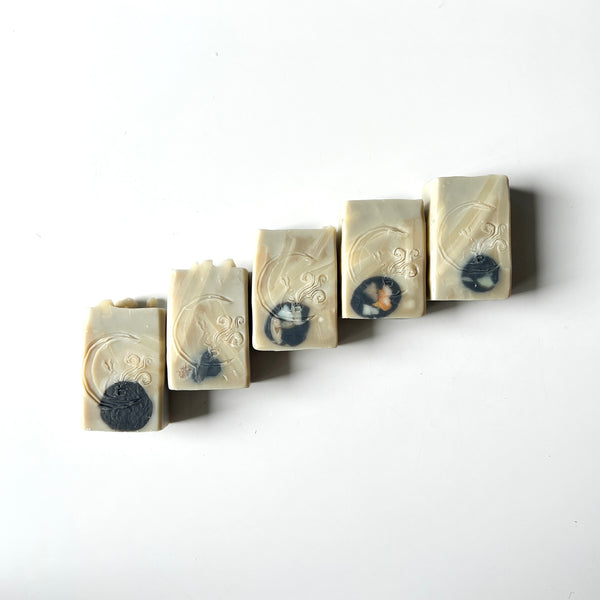 ancient vision | conversation bar
Sold Out
---
Grounding and enlivening. A blend of 4 types of cedar wood essential oils, along with...
Beard Balm
$ 10.50
---
Use this pure and natural balm as a leave-in conditioner and styling aid to keep...
data-name="Lavender Room & Bed Spray" data-url="https://bunnysbath.com/products/lavender-linen-spray" data-image-url="//bunnysbath.com/cdn/shop/products/image_15d18644-1912-4236-8177-76f0bd3cf97f_large.jpg%3Fv=1570469770" data-description="<p>Like breathing in a bouquet of flowering lavender. This mist will encourage a relaxing sense of inspiration to mind, body and space. </p> <p>Spray it around any room or on your bed to lull yourself into relaxation or sleep.</p> <p>Our new aluminum bottle has a trigger sprayer that locks and unlocks. It's also great to reuse over and over, or can be recycled. </p> <p><br><strong>Ingredients</strong><br>Distilled Water; Glycerine; Lavender Essential Oil</p>">