Soothing Skin Balm
$ 12.00
---
This soothing salve is rich with oils that have been specially chosen for their ability to combat rough, dry skin.
Borage Oil is reported to help reduce inflammation and joint stiffness, and Tamanu Oil is reported to promote wound healing.
Green Tea Seed Oil is high in vitamins and adds skin soothing properties without feeling greasy.
Sea Buckthorn Berry Oil and Shea Butter have long been valued for their skin nourishing and regenerative properties, and both have been used for skin injuries, burns, and abrasions.  
2oz screw top tin & 4oz Glass Jar

Ingredients
Green Tea Seed (Camellia) Oil; Organic Jojoba Oil; Organic Shea Butter; Beeswax;  Borage Oil; Tamanu Oil; Aloe Vera Butter; Karanja Oil; Meadowfoam Seed Oil; Planell Oil (Olive Oil Unsaponifiables); Sea Buckthorn Berry Oil; Vitamin E (T-50)
---
Related Items
Lip Balm
$ 4.00
---
2 new flavors! Cinnamon and Mandarin Orange Delicious flavors along with emollient and smooth glide...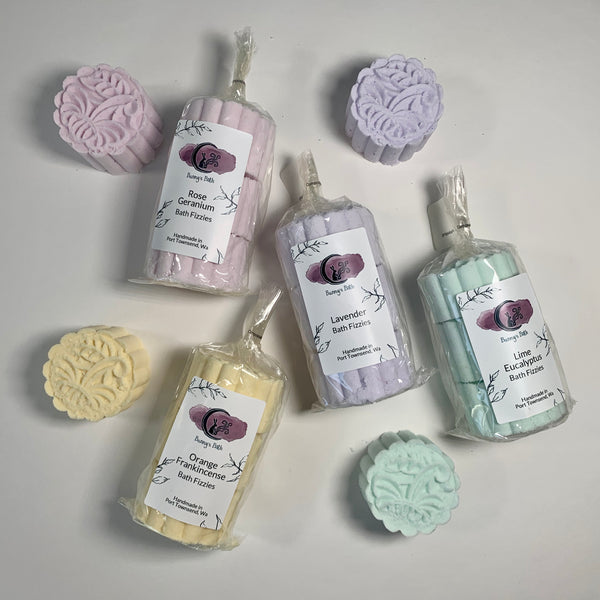 Bath Fizzies
$ 10.00
---
Drop one or two of these beauties into the tub and prepare to enjoy a...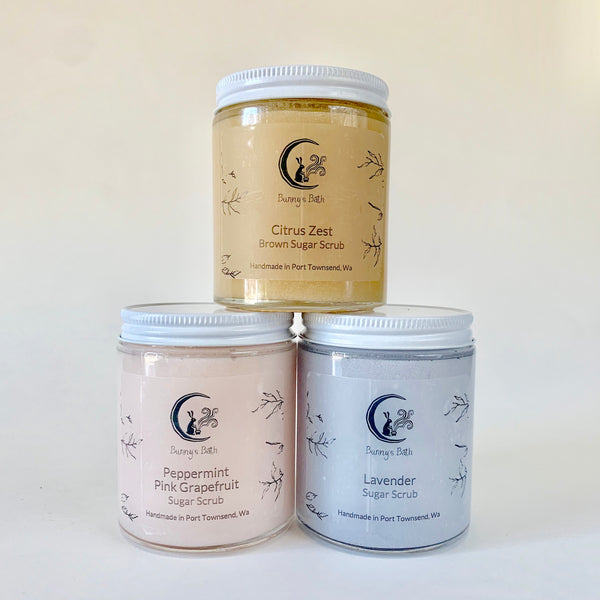 Sugar Scrubs
$ 9.00
---
You'll love how soft and smooth your skin will feels when you use these gently...
data-name="Soothing Skin Balm" data-url="https://bunnysbath.com/products/soothingskinbalm" data-image-url="//bunnysbath.com/cdn/shop/products/image_82f9797f-fe01-48d0-8d3f-f8b164607455_large.jpg%3Fv=1604516549" data-description="<p><em></em>This soothing salve is rich with oils that have been specially chosen for their ability to combat rough, dry skin.</p> <p>Borage Oil is reported to help reduce inflammation and joint stiffness, and Tamanu Oil is reported to promote wound healing.</p> <p>Green Tea Seed Oil is high in vitamins and adds skin soothing properties without feeling greasy.</p> <p>Sea Buckthorn Berry Oil and Shea Butter have long been valued for their skin nourishing and regenerative properties, and both have been used for skin injuries, burns, and abrasions.  </p> <p>2oz screw top tin &amp; 4oz Glass Jar</p> <p><br><strong>Ingredients</strong></p> <meta charset="utf-8"> <p><span>Green Tea Seed (Camellia) Oil; Organic Jojoba Oil; Organic Shea Butter; Beeswax;  Borage Oil; Tamanu Oil; Aloe Vera Butter; Karanja Oil; Meadowfoam Seed Oil; Planell Oil (Olive Oil Unsaponifiables); Sea Buckthorn Berry Oil; Vitamin E (T-50</span>)</p>">