Lip Balm
$ 4.00
---
2 new flavors! Cinnamon and Mandarin Orange

Delicious flavors along with emollient and smooth glide on your lips. 
Of course they're all natural. And some now available in paper tubes.
We know you'll love the way they moisturize your lips without feeling waxy. They're the perfect rescue for both sun-dried lips in the summer and chapped lips in the winter!
Available in:
Almond 
Black Currant
Blueberry
Chai 
Cinnamon - NEW
Coconut Lemongrass
Lavender
Mandarin Orange - NEW
Mint-Zing (extra mint tingle) 
Natural (Flavor-Free)
Refreshing Mint
Spiced Apple 
Vanilla 
Ingredients
Contains Beeswax, Sweet Almond Oil, Cocoa Butter, Green Tea Seed (Camellia) Oil, Shea Butter, Aloe Butter, Castor Oil, Flavor, & Vitamin E (T-50)
---
Related Items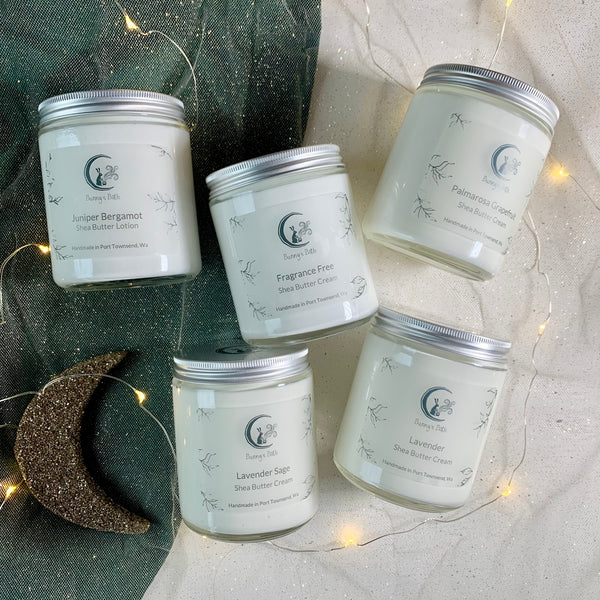 Shea Butter Cream
$ 19.00
---
This all-natural cream is rich with skin-softening organic unrefined shea butter and other rejuvenating oils...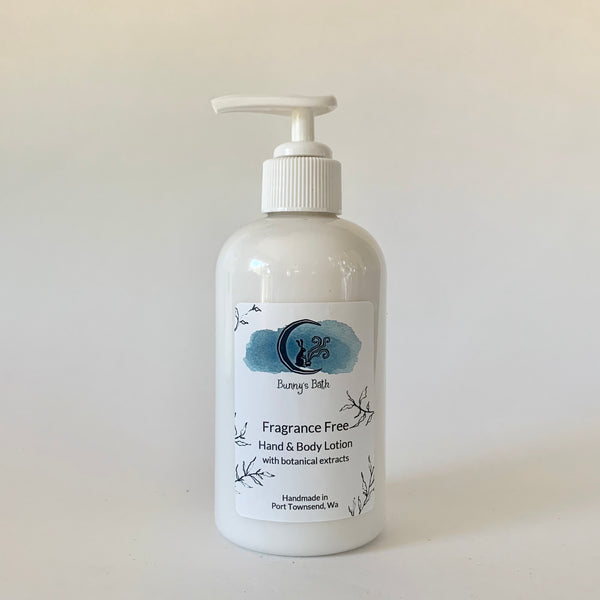 Hand & Body Lotion
$ 18.00
---
This moisturizing hand & body lotion is rich with nourishing oils, beautifully scented with pure...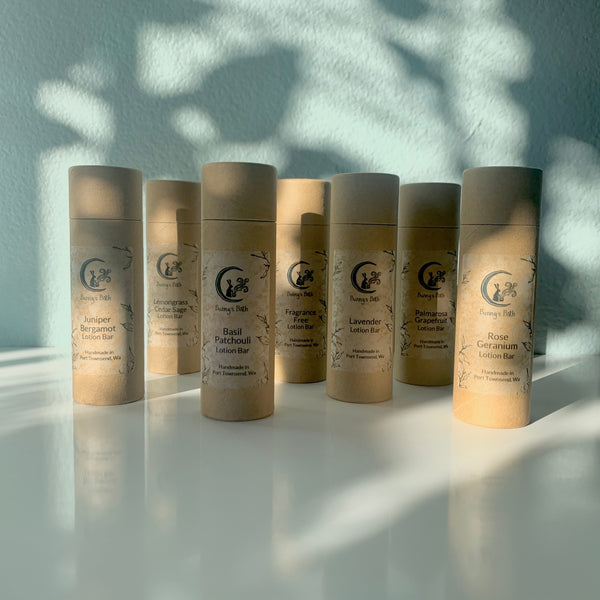 Lotion Bars
$ 13.25
---
You'll love the convenience of this extra rich, solid lotion made with creamy organic unrefined...
data-name="Lip Balm" data-url="https://bunnysbath.com/products/lip-balm" data-image-url="//bunnysbath.com/cdn/shop/products/image_1f0af930-82c3-4acd-b57c-6d12308016fd_large.heic%3Fv=1666891775" data-description="<p>2 new flavors! Cinnamon and Mandarin Orange<br></p> <p><em></em>Delicious flavors along with emollient and smooth glide on your lips. </p> <p>Of course they're all natural. And some now available in paper tubes.</p> <p>We know you'll love the way they moisturize your lips without feeling waxy. They're the perfect rescue for both sun-dried lips in the summer and chapped lips in the winter!</p> <p>Available in:</p> <ul> <li>Almond </li> <li>Black Currant</li> <li>Blueberry</li> <li>Chai </li> <li>Cinnamon - NEW</li> <li>Coconut Lemongrass</li> <li>Lavender</li> <li>Mandarin Orange - NEW</li> <li>Mint-Zing (extra mint tingle) </li> <li>Natural (Flavor-Free)</li> <li>Refreshing Mint</li> <li>Spiced Apple </li> <li>Vanilla </li> </ul> <strong>Ingredients</strong><br>Contains Beeswax, Sweet Almond Oil, Cocoa Butter, Green Tea Seed (Camellia) Oil, Shea Butter, Aloe Butter, Castor Oil, Flavor, &amp; Vitamin E (T-50)">