Calendula Cream
$ 15.25
---
The luxurious texture of this super rich cream is as close to a balm as we can get and still have it be a cream. It is extra moisturizing, and it has been specially formulated with oils chosen for their anti-inflammatory qualities.
The main ingredient is Organic Olive Oil that has been infused with Calendula Flowers, which have long been noted for their skin soothing properties. Other skin calming and soothing ingredients include Borage Oil and skin-softening Aloe Vera Gel.
It also contains Tamanu Oil, which comes from the South Pacific and has been used there for protection from hot sun, high humidity and ocean wind. It has antioxidant properties, and it is reported to promote new tissue formation, accelerate healing and healthy skin growth, and fade stretch marks.
And last but not least, Licorice Root Extract adds skin soothing and hydrating properties.
Your skin will love this luxurious, soothing cream, and the all-natural formula is gentle enough even for a baby's delicate skin. 
Ingredients
Aloe Vera Gel; Calendula Infused Organic Olive Oil; Distilled Water; Borage Oil; Emulsifying Wax NF; Organic Tamanu Oil; Green Tea Seed (Camellia) Oil; Organic Sesame Oil; Glycerin; Organic Licorice Root Extract; Beeswax; Lactic Acid; Vitamin E (T-50); Citric Acid; Potassium Sorbate
---
Related Items
Lip Balm
$ 4.25
---
2 new flavors! Cinnamon and Mandarin Orange Delicious flavors along with emollient and smooth glide...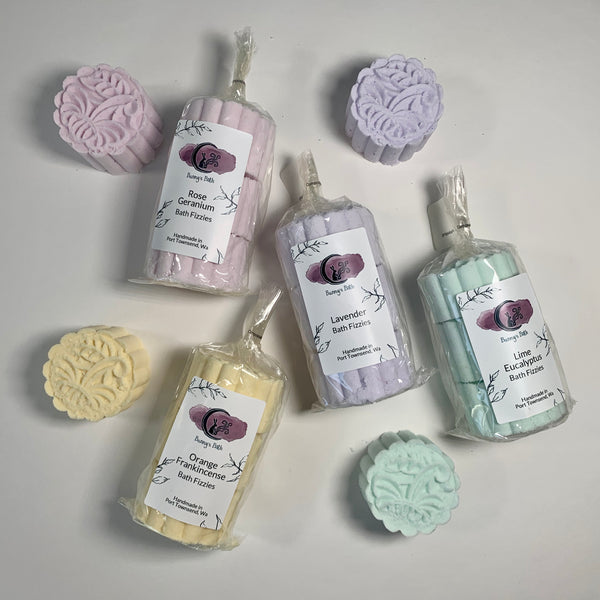 Bath Fizzies
$ 10.00
---
Drop one or two of these beauties into the tub and prepare to enjoy a...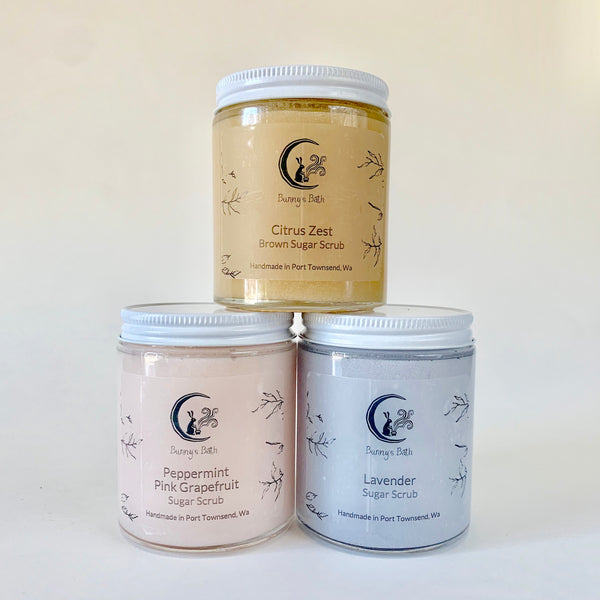 Sugar Scrubs
$ 9.00
---
You'll love how soft and smooth your skin will feels when you use these gently...
data-name="Calendula Cream" data-url="https://bunnysbath.com/products/calendula-cream" data-image-url="//bunnysbath.com/cdn/shop/files/image_4def78cb-c792-4383-b4af-295afc5a7a67_large.jpg%3Fv=1692106372" data-description="<p>The luxurious texture of this super rich cream is as close to a balm as we can get and still have it be a cream. It is extra moisturizing, and it has been specially formulated with oils chosen for their anti-inflammatory qualities.</p> <p>The main ingredient is Organic Olive Oil that has been infused with Calendula Flowers, which have long been noted for their skin soothing properties. Other skin calming and soothing ingredients include Borage Oil and skin-softening Aloe Vera Gel.</p> <p>It also contains Tamanu Oil, which comes from the South Pacific and has been used there for protection from hot sun, high humidity and ocean wind. It has antioxidant properties, and it is reported to promote new tissue formation, accelerate healing and healthy skin growth, and fade stretch marks.</p> <p>And last but not least, Licorice Root Extract adds skin soothing and hydrating properties.</p> <p>Your skin will love this luxurious, soothing cream, and the all-natural formula is gentle enough even for a baby's delicate skin. </p> <p><strong>Ingredients</strong></p> <p>Aloe Vera Gel; Calendula Infused Organic Olive Oil; Distilled Water; Borage Oil; Emulsifying Wax NF; Organic Tamanu Oil; Green Tea Seed (Camellia) Oil; Organic Sesame Oil; Glycerin; Organic Licorice Root Extract; Beeswax; Lactic Acid; Vitamin E (T-50); Citric Acid; Potassium Sorbate</p> <p> </p>">