Mineral Tint Lip Balm
$ 4.25
---
We've taken our wonderful lip balm and added natural mineral tints to add a little color when you moisturize your lips. Available in:

Brick Red
Burgundy
Merlot
Pink Shimmer  
Raspberry
Ingredients
Beeswax, Sweet Almond Oil, Cocoa Butter, Green Tea Seed (Camellia) Oil, Organic Shea Butter, Organic Aloe Butter, Castor Oil, Vitamin E (T-50); Mica; Titanium Dioxide; Mineral Pigment
---
Related Items
across the horizon | conversation bar
$ 5.25
---
Minty and crisp. A blend of peppermint, spearmint, tea tree, lemon, rosemary, eucalyptus essential oils...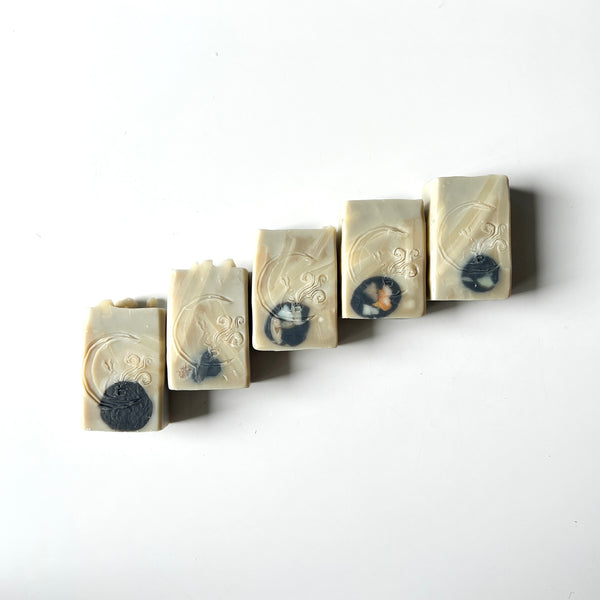 ancient vision | conversation bar
$ 5.25
---
Grounding and enlivening. A blend of 4 types of cedar wood essential oils, along with...
Beard Balm
$ 10.50
---
Use this pure and natural balm as a leave-in conditioner and styling aid to keep...
data-name="Mineral Tint Lip Balm" data-url="https://bunnysbath.com/products/mineral-tint-lip-balm" data-image-url="//bunnysbath.com/cdn/shop/products/image_defe9a94-1686-4aa8-8227-740decff1499_large.jpg%3Fv=1572647499" data-description="<p><em></em>We've taken our wonderful lip balm and added natural mineral tints to add a little color when you moisturize your lips. Available in:<br></p> <ul> <li>Brick Red</li> <li>Burgundy</li> <li>Merlot</li> <li>Pink Shimmer  </li> <li>Raspberry</li> </ul> <strong>Ingredients</strong><br>Beeswax, Sweet Almond Oil, Cocoa Butter, Green Tea Seed (Camellia) Oil, Organic Shea Butter, Organic Aloe Butter, Castor Oil, Vitamin E (T-50); Mica; Titanium Dioxide; Mineral Pigment">