Muscle Therapy Skin Balm with Arnica
$ 12.50
---
The main ingredient in this luxurious massage balm is Apricot Kernel Oil that has been infused with Arnica Flowers to help soothe joint and muscle pain.

It also contains Andiroba Oil, which reportedly has anti-inflammatory properties, promotes circulation, and helps to relieve pain and swelling. And
has been enhanced with warming essential oils to add muscle soothing properties.
We love this balm for massaging sore muscles and we think you will too!
2 oz screw top tin

Ingredients
Arnica Infused Apricot Kernel Oil; Grapeseed Oil; Andiroba Oil; Borage Oil; Rice Bran Oil; Shea Butter; Meadowfoam Seed Oil; Virgin Coconut Oil; Beeswax; Essential Oils of Black Pepper, Lavender, Orange, Dalmation Sage, & Sweet Birch; Vitamin E (T-50)
---
Related Items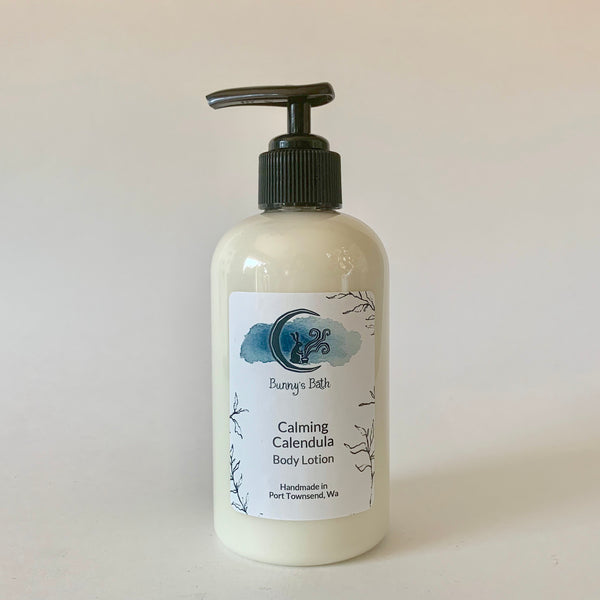 Calming Calendula Body Lotion
$ 18.50
---
Use this soothing lotion any time your skin is chaffed, rough, or needs extra moisture. This...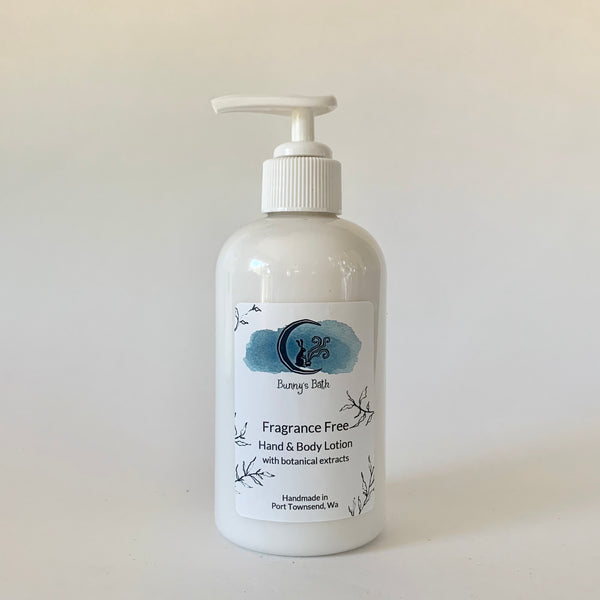 Hand & Body Lotion
$ 18.00
---
This moisturizing hand & body lotion is rich with nourishing oils, beautifully scented with pure...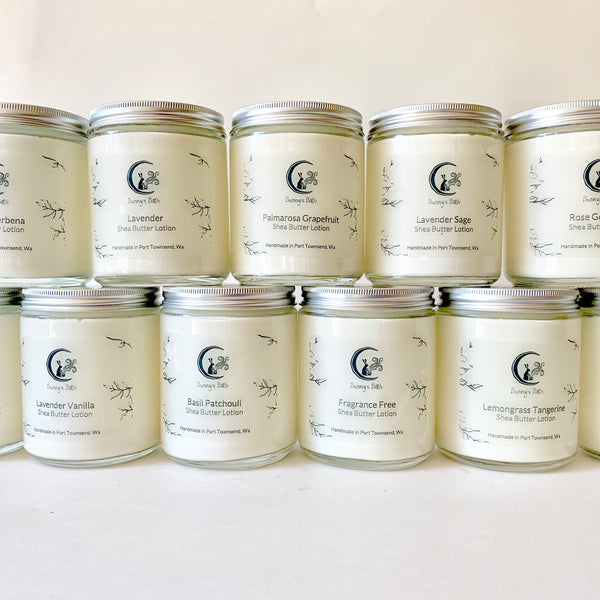 Shea Butter Lotion in a Jar
$ 20.00
---
This lotion is sure to moisturize the driest of skin without being greasy.  It is...
data-name="Muscle Therapy Skin Balm with Arnica" data-url="https://bunnysbath.com/products/muscle-therapy-skin-balm-with-arnica" data-image-url="//bunnysbath.com/cdn/shop/products/image_a34338af-a850-439e-9138-1d094278d4e6_large.jpg%3Fv=1565148140" data-description="<p>The main ingredient in this luxurious massage balm is Apricot Kernel Oil that has been infused with Arnica Flowers to help soothe joint and muscle pain.<br></p> <p>It also contains Andiroba Oil, which reportedly has anti-inflammatory properties, promotes circulation, and helps to relieve pain and swelling. And</p> <p>has been enhanced with warming essential oils to add muscle soothing properties.</p> <p>We love this balm for massaging sore muscles and we think you will too!</p> <p>2 oz screw top tin<br><br><strong>Ingredients</strong><br>Arnica Infused Apricot Kernel Oil; Grapeseed Oil; Andiroba Oil; Borage Oil; Rice Bran Oil; Shea Butter; Meadowfoam Seed Oil; Virgin Coconut Oil; Beeswax; Essential Oils of Black Pepper, Lavender, Orange, Dalmation Sage, &amp; Sweet Birch; Vitamin E (T-50)</p>">