Smooth & Silky Massage Cream
$ 22.00
---
This silky cream offers the best of both worlds by blending the glide of massage oil with the absorption of a cream. It contains oils that leave skin feeling soft and smooth, and includes beneficial ingredients like Vitamin E and Aloe Vera.
Several local massage therapists who use this cream in their practice. Inquiries regarding large quantities for massage studios contact amy@bunnysbath.com
Available in Fragrance Free or Gentle Lavender - which is lightly scented.
8oz jar

Ingredients
Distilled Water; Fractionated Coconut Oil; Grapeseed Oil; Plant-Based Emulsifying Wax; Sweet Almond Oil; Apricot Kernel Oil; Jojoba Oil; Organic Aloe Vera Gel; Glycerin; Vitamin E (T-50); Lactic Acid; Lavender Essential Oil (Except Fragrance Free); Citric Acid; Potassium Sorbate
---
Related Items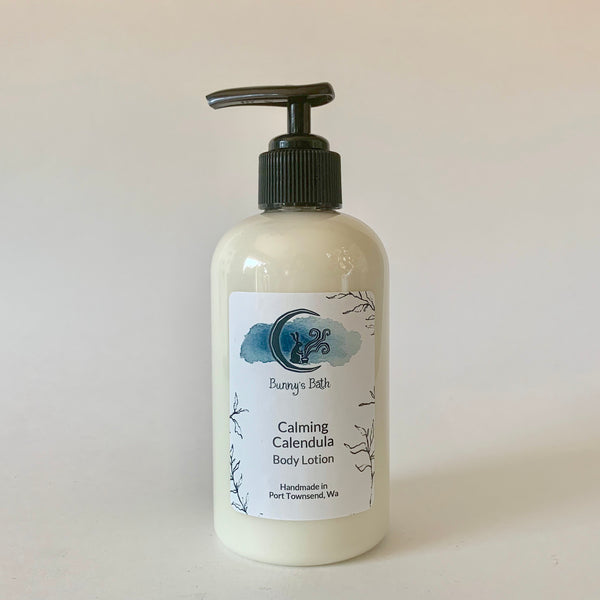 Calming Calendula Body Lotion
$ 18.50
---
Use this soothing lotion any time your skin is chaffed, rough, or needs extra moisture. This...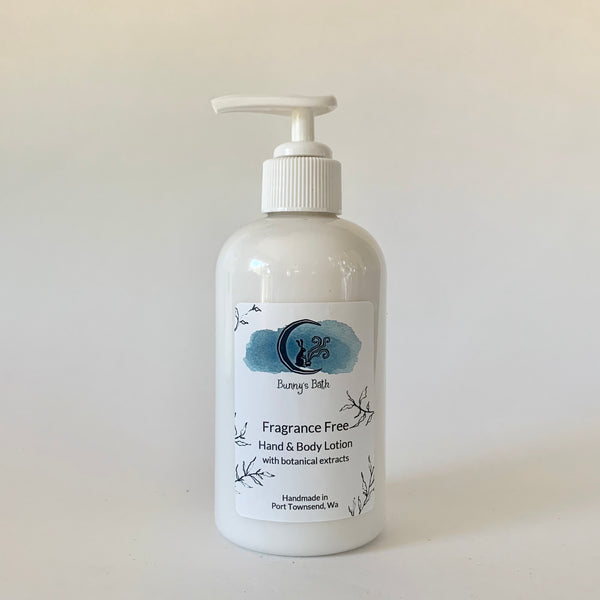 Hand & Body Lotion
$ 18.00
---
This moisturizing hand & body lotion is rich with nourishing oils, beautifully scented with pure...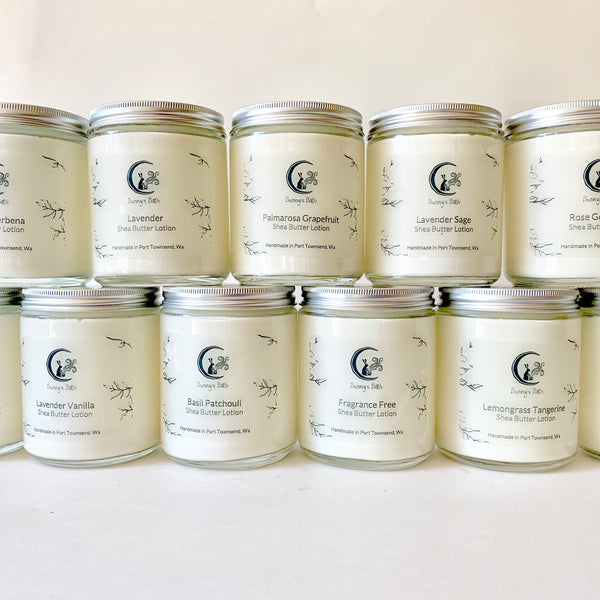 Shea Butter Lotion in a Jar
$ 20.00
---
This lotion is sure to moisturize the driest of skin without being greasy.  It is...
data-name="Smooth & Silky Massage Cream" data-url="https://bunnysbath.com/products/smooth-silky-massage-cream" data-image-url="//bunnysbath.com/cdn/shop/products/image_03eef0e0-6a9b-48f8-b37f-161936b4093d_large.jpg%3Fv=1572034974" data-description="<p>This silky cream offers the best of both worlds by blending the glide of massage oil with the absorption of a cream. It contains oils that leave skin feeling soft and smooth, and includes beneficial ingredients like Vitamin E and Aloe Vera.</p> <p>Several local massage therapists who use this cream in their practice. Inquiries regarding large quantities for massage studios contact amy@bunnysbath.com</p> <p>Available in Fragrance Free or Gentle Lavender - which is lightly scented.</p> <p>8oz jar<br><br><strong>Ingredients</strong><br>Distilled Water; Fractionated Coconut Oil; Grapeseed Oil; Plant-Based Emulsifying Wax; Sweet Almond Oil; Apricot Kernel Oil; Jojoba Oil; Organic Aloe Vera Gel; Glycerin; Vitamin E (T-50); Lactic Acid; Lavender Essential Oil (Except Fragrance Free); Citric Acid; Potassium Sorbate</p>">