Green Tea Moisture Cream
$ 10.50
---
You'll love this luxurious cream made with Green Tea Seed Oil and enhanced with Shea Butter, Mango Butter, and Green Tea Butter.
Valued in Asia for it's wonderful skin care properties, green tea seed oil (or camellia oil) is rich in vitamins and antioxidants, and it absorbs quickly to leave skin feeling smooth without being greasy.
This is wonderful as an all-over cream or a face cream, and it's great for cuticles.
Our glass jars are food safe and top rack dishwasher safe making them great storage for leftovers, snacks, crafts, or whatever else you can think of.

Ingredients
Distilled Water; Green Tea Seed (Camellia) Oil; Shea Butter; Mango Butter; Plant-Based Emulsifying Wax; Matcha Green Tea Butter; Stearic Acid; Glycerin; Lactic Acid; Vitamin E (T-50); Citric Acid; Potassium Sorbate
---
Related Items
Lip Balm
$ 4.25
---
2 new flavors! Cinnamon and Mandarin Orange Delicious flavors along with emollient and smooth glide...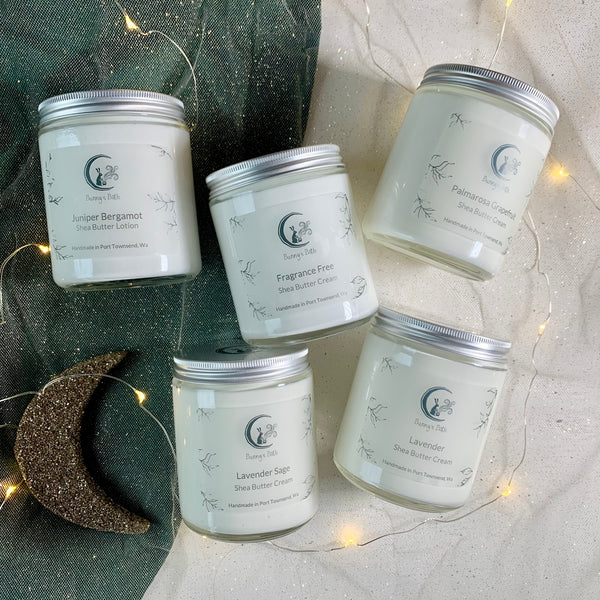 Shea Butter Cream
$ 20.00
---
This all-natural cream is rich with skin-softening organic unrefined shea butter and other rejuvenating oils...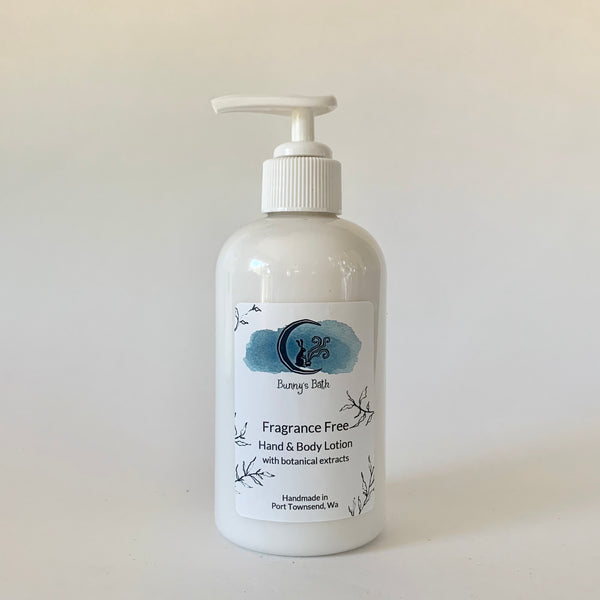 Hand & Body Lotion
$ 18.00
---
This moisturizing hand & body lotion is rich with nourishing oils, beautifully scented with pure...
data-name="Green Tea Moisture Cream" data-url="https://bunnysbath.com/products/green-tea-moisture-cream" data-image-url="//bunnysbath.com/cdn/shop/products/image_7cdf59c3-9d3b-48d5-9e80-c9cf987dd03b_large.jpg%3Fv=1565905142" data-description="<p>You'll love this luxurious cream made with Green Tea Seed Oil and enhanced with Shea Butter, Mango Butter, and Green Tea Butter.</p> <p>Valued in Asia for it's wonderful skin care properties, green tea seed oil (or camellia oil) is rich in vitamins and antioxidants, and it absorbs quickly to leave skin feeling smooth without being greasy.</p> <p>This is wonderful as an all-over cream or a face cream, and it's great for cuticles.</p> <p>Our glass jars are food safe and top rack dishwasher safe making them great storage for leftovers, snacks, crafts, or whatever else you can think of.</p> <p><br><strong>Ingredients</strong><br>Distilled Water; Green Tea Seed (Camellia) Oil; Shea Butter; Mango Butter; Plant-Based Emulsifying Wax; Matcha Green Tea Butter; Stearic Acid; Glycerin; Lactic Acid; Vitamin E (T-50); Citric Acid; Potassium Sorbate</p>">