Facial Cleansing Micellar Water
$ 20.00
---
Remove make-up and cleanse your skin in one simple step.
Trusted in French skincare routines for decades, micellar water delivers a clean and fresh complexion in seconds.
Micelles act like a magnet to gently pull make-up and other impurities from the skin.
Witch hazel draws out excess oil, and MCT oil replenishes moisturizes.
Packaged in an 8 ounce amber glass bottle.
Ingredients: Distilled Water; Rose Hydrosol; Witch Hazel Hydrosol; Coconut Decyl Glucoside; Vegetable Glycerine; Sunflower Lecithin; MCT Oil
---
Related Items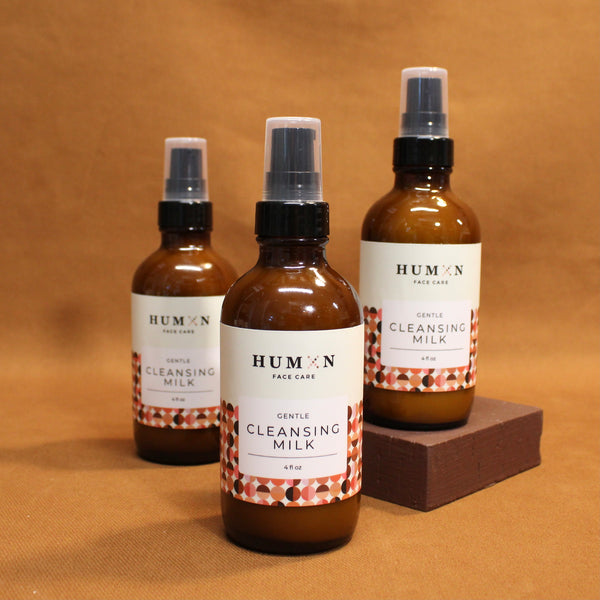 Gentle Cleansing Milk
$ 17.90
---
Simplify your skincare routine while maintaining a healthy glow. This gentle formula effectively cleans, moisturizes,...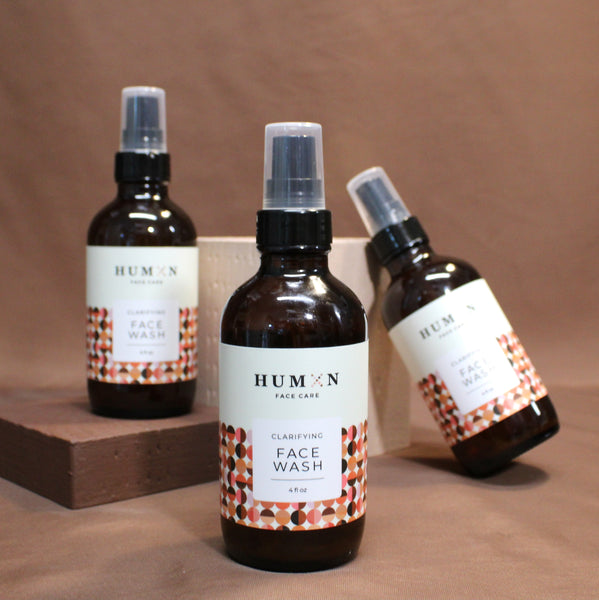 Clarifying Face Wash
$ 14.00
---
This gentle face wash cleans and refreshes, and is formulated for daily use. With a...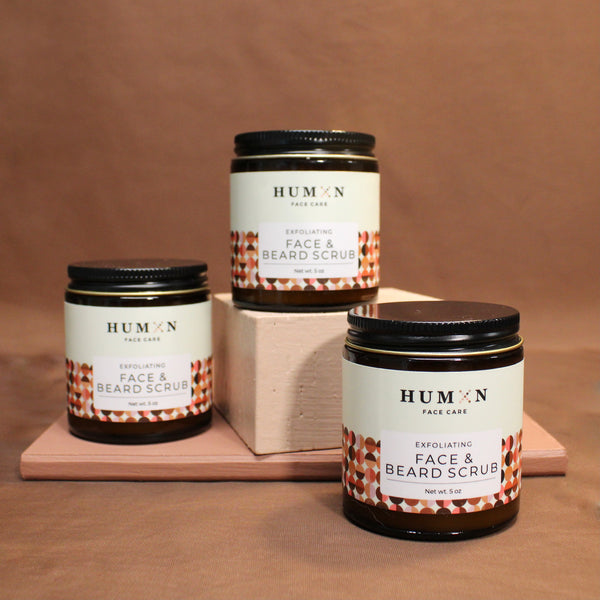 Exfoliating Face & Beard Scrub
$ 14.50
---
Get a clean slate with this exfoliating scrub. Polishing sugar granules lift and remove dead skin...
data-name="Facial Cleansing Micellar Water" data-url="https://bunnysbath.com/products/humxn-facial-cleansing-micellar-water" data-image-url="//bunnysbath.com/cdn/shop/products/image_62fa1cf9-0590-4be4-b185-db3637ffcfe8_large.jpg%3Fv=1624855472" data-description="<p><span style="font-weight: 400;">Remove make-up and cleanse your skin in one simple step. </span></p> <p><span style="font-weight: 400;">T</span><span style="font-weight: 400;">rusted in French skincare routines for decades, micellar water delivers a clean and fresh complexion in seconds. </span></p> <p><span style="font-weight: 400;">Micelles act like a magnet to gently pull make-up and other impurities from the skin. </span></p> <p><span style="font-weight: 400;">Witch hazel draws out excess oil, and MCT oil replenishes moisturizes.</span></p> <p><span style="font-weight: 400;">Packaged in an 8 ounce amber glass bottle.</span></p> <p><strong>Ingredients</strong>: <span style="font-weight: 400;" data-mce-fragment="1" data-mce-style="font-weight: 400;">Distilled Water; Rose Hydrosol; Witch Hazel Hydrosol; Coconut Decyl Glucoside; Vegetable Glycerine; Sunflower Lecithin; MCT Oil</span></p>">