Refreshing Facial Toner
$ 22.50
---
Ideal for normal to dry skin, this all-natural facial toner boosts moisture and encourages collagen production for a resilient complexion.

Witch hazel tones pores and reduces inflammation, while floral hydrosols soothe and moisturize skin.
Aloe Vera gel cools and reduces puffiness for a refreshed look.
Herbal extracts and essential oils provide anti-aging and collagen boosting benefits ideal for mature or stressed skin.
Mist skin after face cream or anytime your want to feel refreshed.
Packaged in a 4 ounce amber glass bottle with atomizer top.

Ingredients: Distilled Water; Witch Hazel Hydrosol; Rose Hydrosol; Lavender Hydrosol; Willow Bark Extract; Tamarind Seed Extract; Green Tea Extract; Aloe Vera; Sea Kelp Bioferment; Silk Amino Acids; Essential Oil Blend of Carrot Seed, Palmarosa, Rose, German Chamomile; Immortelle, Geranium and Orange
---
Related Items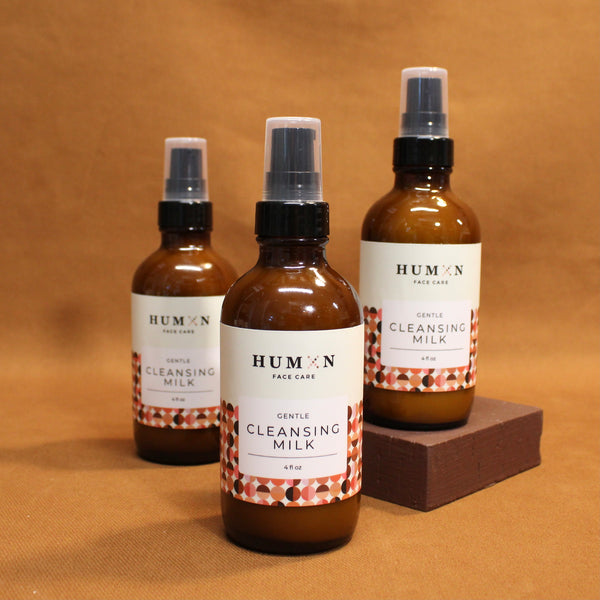 Gentle Cleansing Milk
$ 17.90
---
Simplify your skincare routine while maintaining a healthy glow. This gentle formula effectively cleans, moisturizes,...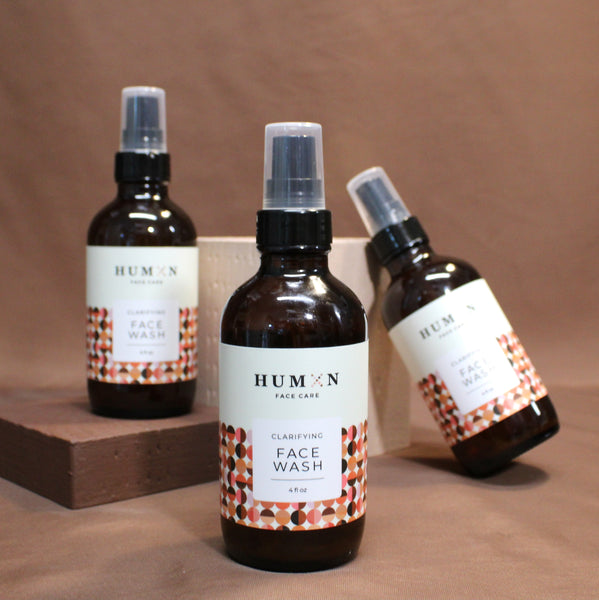 Clarifying Face Wash
$ 14.00
---
This gentle face wash cleans and refreshes, and is formulated for daily use. With a...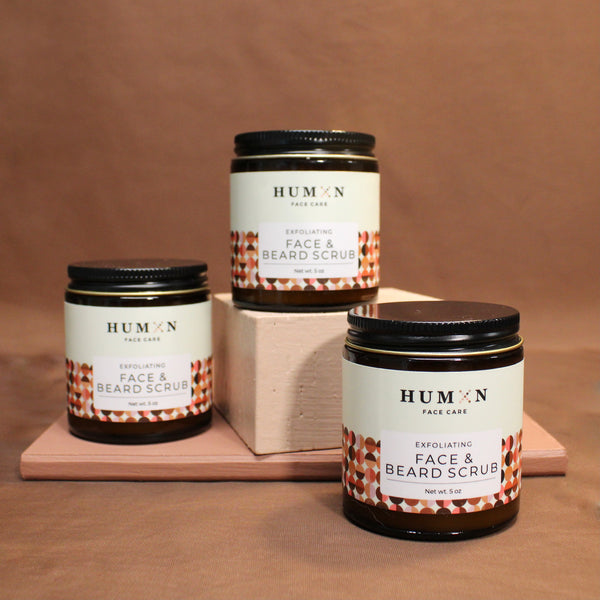 Exfoliating Face & Beard Scrub
$ 14.50
---
Get a clean slate with this exfoliating scrub. Polishing sugar granules lift and remove dead skin...
data-name="Refreshing Facial Toner" data-url="https://bunnysbath.com/products/humxn-refreshing-facial-toner" data-image-url="//bunnysbath.com/cdn/shop/products/image_cb27eab5-4f85-46a7-b85a-6676e32c63ad_large.jpg%3Fv=1624859531" data-description="<p>Ideal for normal to dry skin, this all-natural facial toner boosts moisture and encourages collagen production for a resilient complexion.<br></p> <p><span style="font-weight: 400;">Witch hazel tones pores and reduces inflammation, while floral hydrosols soothe and moisturize skin. </span></p> <p><span style="font-weight: 400;">Aloe Vera gel cools and reduces puffiness for a refreshed look. </span></p> <p><span style="font-weight: 400;">Herbal extracts and essential oils provide anti-aging and collagen boosting benefits ideal for mature or stressed skin.</span></p> <p><span style="font-weight: 400;">Mist skin after face cream or anytime your want to feel refreshed.</span></p> <p>Packaged in a 4 ounce amber glass bottle with atomizer top.</p> <p><br><strong>Ingredients: <span style="font-weight: 400;" data-mce-fragment="1" data-mce-style="font-weight: 400;">Distilled Water; Witch Hazel Hydrosol; Rose Hydrosol; Lavender Hydrosol; Willow Bark Extract; Tamarind Seed Extract; Green Tea Extract; Aloe Vera; Sea Kelp Bioferment; Silk Amino Acids; Essential Oil Blend of Carrot Seed, Palmarosa, Rose, German Chamomile; Immortelle, Geranium and Orange</span></strong></p>">